Your Fashion, Beauty, Interior and Health Store!
Zoya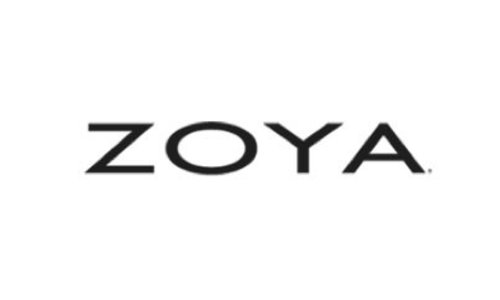 The Zoya nail polish stands for quality, contains only healthy, natural ingredients and in addition it is free of animal products. The paint has a long sit on natural nails and Zoya has even proclaimed longest-bearing nail polish by Woman's Health Magazine. A nail polish that you can wear with pleasure and feeling good so!
Zoya has a rich history. The brand produced late last century revolutionized the world of nail care through unique products developer Art of Beauty patented not only they made the first long-carrying nail polish without toxic substances such as formaldehyde, even she spent the first fast-drying topcoat on the market. The Zoya nail polish am now used by celebrities worldwide and used in professional salons and spas and sold. Zoya nail polish comes from the USA, is of high quality and has beautiful original colors. The paint is also suitable for painting with all kinds of artificial nails.
The "Big5Free" nail polishes from Zoya are 100% tested on animals and do not contain:
* toluene
* formaldehyde
* DBP
* camphor
* animal products
They are even "vegan proof" and completely safe for pregnant women!